In the previous analysis, the plan network was only considered up to the German border. Here 4 routes each in north/south and east/west direction were assumed. Of course, the network to be installed will adapt to the needs of the flow of goods. For this purpose, only the installation of a corresponding new loading station is necessary. The important thing is that this will relieve conurbations in terms of traffic while still ensuring supply.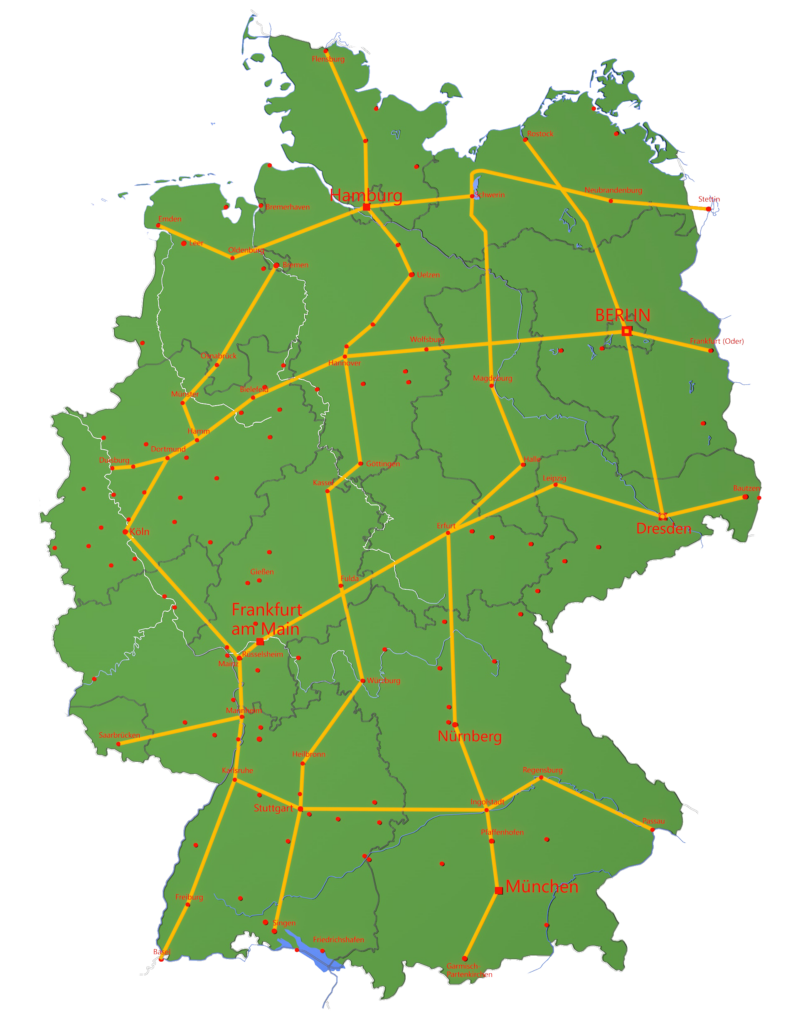 As is well known, the rail network stretches across the whole of Europe. So it is understandable that in the first approach the north/south and west/east lines should be continued.
This would require installing at least one loading station at the end of the extension.
However, it goes without saying that additional loading stations should be installed on the extension line according to the reasonableness, as listed below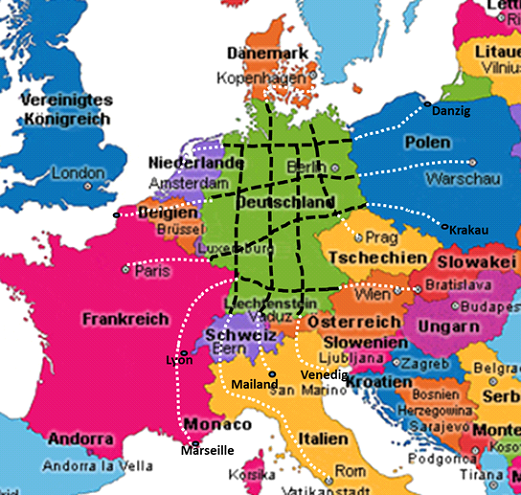 This results in the following additional routes within Europe.
The above table shows the European destination station extending beyond the domestic German destination station. This results in an extension of the existing Plan network in both directions by 6,240 km in each case.
In addition to the domestic German network calculated so far together with the connections for the neighboring countries, the use of the Truck Shuttle should also be considered in the own network of these neighboring countries.
In the territorial states of France, Poland and Italy in particular, separate networks should be planned for the truck shuttle. Whether a north/south and east/west alignment would also be suitable here would still have to be clarified specifically. The total number of kilometers should be similar to Germany.
If an expansion in the above-mentioned European area is taken as a basis, the values for the truck shuttle benefit will be a multiple of the results presented so far.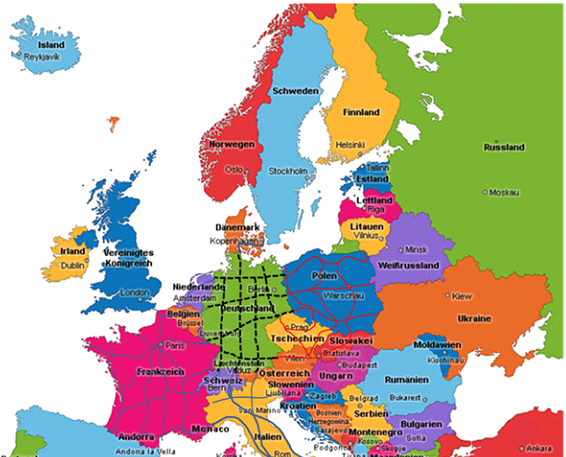 However, it should also be noted that this would not yet cover the entire European rail network. Spain, Portugal, Great Britain, Scandinavia, the Baltic states, Belarus, Ukraine, Russia (European part), Hungary, Romania, Bulgaria, the Balkans and Greece are still missing for the use in the entire European rail network.